Water slide off decals are printed flat onto the transfer paper for application onto the product.
The decal slides off the paper when submerged in water.
They are ideal for irregular or curved surfaces.
Adheres to wood, or metal.
Finish with a protected over coat of varnish or clear acrylic.
Finish product looks like the image is painted on.
Water Slide Off Decal Tips
Water slide off decals are fragile, handle with care.
Soak in cold water for 45 to 60 seconds.
Slide into position on the object.
Let dry thoroughly.
Apply a coat of varnish or acrylic clearcoat.
Digital printing with high resolution images that have minimum 3 years exterior life.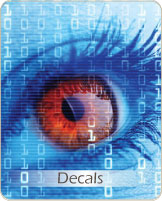 Custom made decals  screen or digitally printed for quality and durability.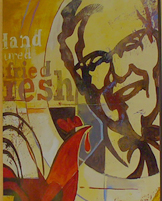 Turn your vehicle into moving billboard a 24/7 advertising for your company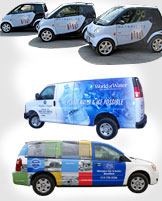 Traffic-Signs.ca specialists in traffic signs & traffic safety supplies.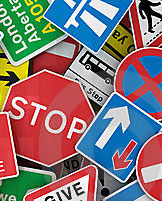 Screen-printed panels are durable, decorative and functional.