Our aircraft decals are produced using 3M materials (inks or toners, films, and over laminates), on 3M approved digital Printers, or standard screen printing presses. These graphic are backed by the 3M matched Component Systems (MCS) warranty, the most comprehensive warranty in the industry.
3M MCS Warranty and aircraft film regulatory Compliance With several years of experience, Continental Decal is a recognized manufacturer of aircraft graphics produced on 3M Aircraft Marking Film which have been digitally imaged using VS7704 or Screen printed using VS7705 in combination with 3M Toners or Inks. In accordance with 3M product and process specifications.
Digital printing with high resolution images that have minimum 3 years exterior life.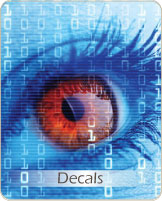 Custom made decals  screen or digitally printed for quality and durability.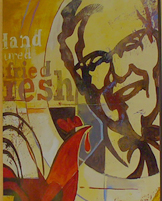 Turn your vehicle into moving billboard a 24/7 advertising for your company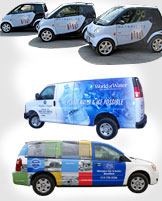 Traffic-Signs.ca specialists in traffic signs & traffic safety supplies.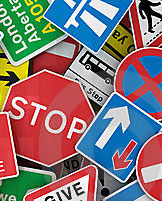 Screen-printed panels are durable, decorative and functional.